Last night was our second road date for the tour.  It was at a little independent coffeehouse called Borjo in Norfolk, VA.  It was a great place with great food.  I had the Chicken and Bacon Quesadilla and a Vanilla Milkshake.  The staff couldn't have been nicer.  Great little crowd for the show I hope to come back here someday and play that room again.  We went back to CB's place where we have stayed the last few days, picture 4 comics crashing at your house, but before we did we stopped and grabbed some part supplies.  We had a "40′s and Bum Wine" party and played the game Quelf.  It was a blast!  CB had gone to the movies and came back to a group of drunk comics playing board games.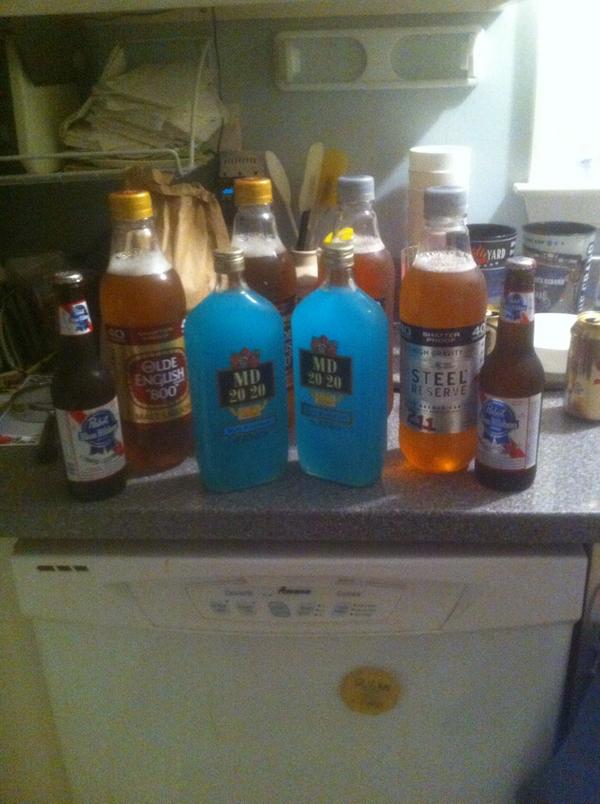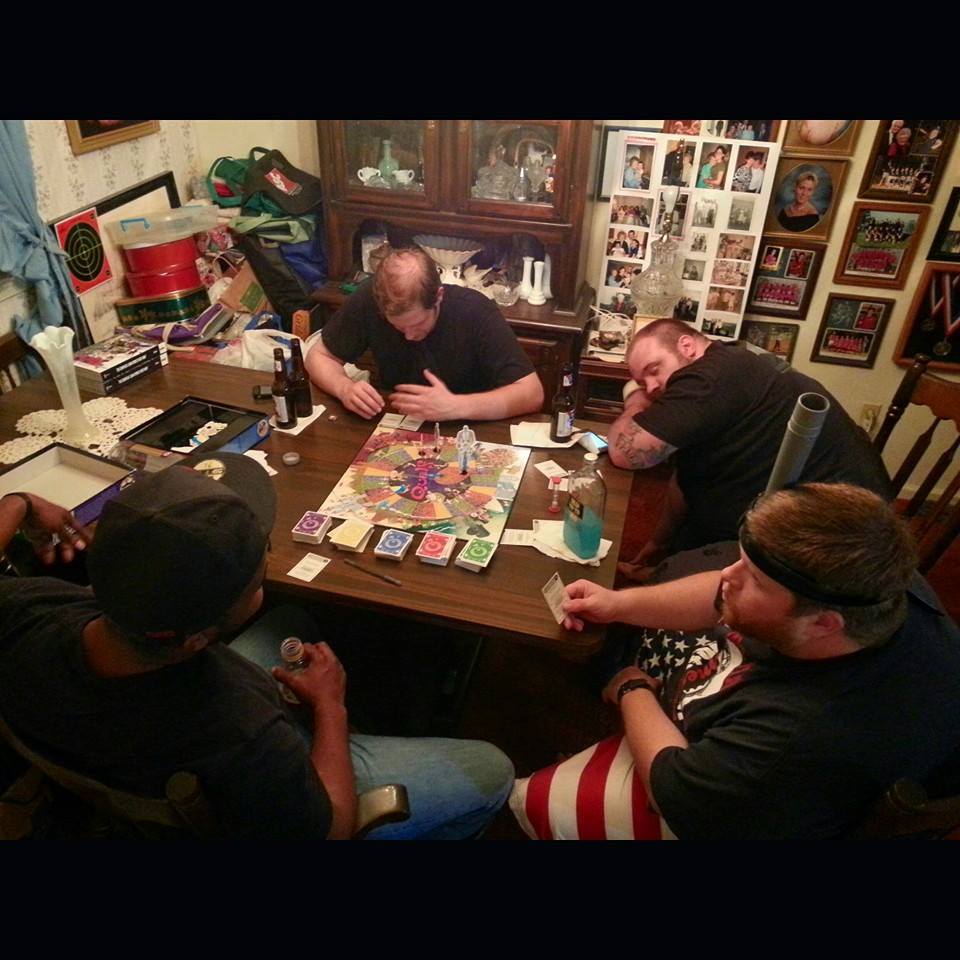 at this point I had a rule where I had to keep one hand on the floor at all time, Bishop was wearing his homemade snorkel and Steve could only use his pinky and thumb to pick up any objects.  I came out the victor of the game causing Matt to clear off the board in a fit of rage!  Oh, and somewhere during this game I may have ordered $50 worth of Dominoes delivery to CB's house!
So far this tour has been a blast I love being on the road with these guys. Looking back at this post I used two different words that started with the letter "Q".
Tonight we head out for a 2 day run in DC.  At Solly's U-Street Tavern and the Wonderland Ballroom.  If you know anyone in the area send them our way!
Stay tuned for some more from the road!