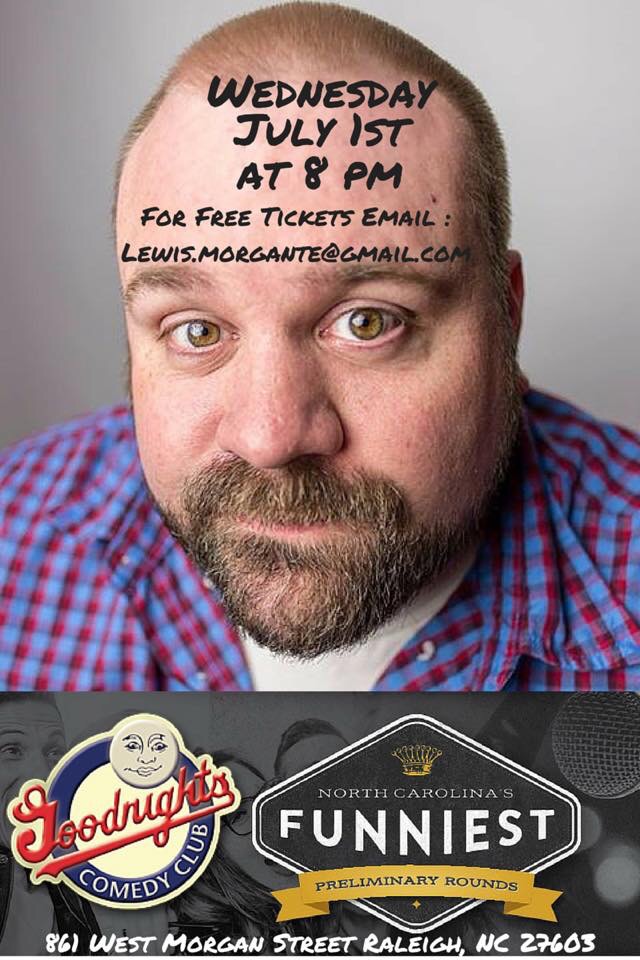 Come out and help me win the Carolina's Funniest Person Contest at Goodnights Comedy Club Wednesday, July 1st at 8 pm.
I have 10 free tickets just email me at Lewis.morgante@gmail.com and tell me how many you need (first come first serve).
You can also buy tickets for 2 tickets for $10 by calling the box office at 919-828-5233 and mentioning my name (it's Lew Morgante incase you forgot already).